Preparing Your Business for a Post-Pandemic World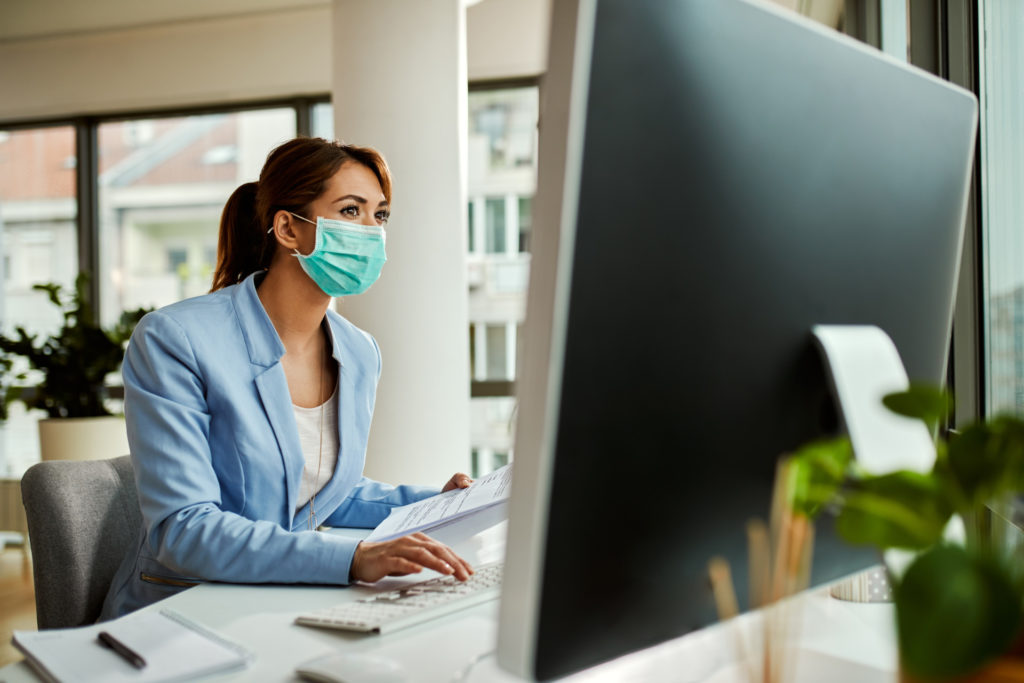 Many businesses throughout the United States have been forced to shut down due to the COVID-19 pandemic. At some point, these mandatory shutdowns and restrictions will start to ease and businesses will be allowed to reopen.
It's likely that this will be a gradual shift—with some industries allowed to reopen before others—and that there will be rules and new standards for how workplaces operate in a post-coronavirus world. If you are one of the many businesses waiting for the green light to reopen, this is the time to prepare so you are ready to get back on your feet as quickly as possible. Or if you have just reopened, maybe your colleagues are feeling a bit nervous about venturing back into the office.
You might need to change your business or shift your focus to address the changes that are likely to occur in the wake of the coronavirus outbreak. Here are some tips on what you can do.
Regular Cleaning and Disinfecting: Any frequently touched surfaces like doorknobs, elevator buttons, and handrails should be regularly cleaned and disinfected. You can also foster a sanitary workplace environment by having things like no-touch garbage cans, easily accessible disinfectants and cleansing wipes, face masks and gloves, and good soap dispensers.
Hand Sanitizer Stations: Installing hand sanitizer dispensers at more high traffic places like elevators and doorways, near printers or other shared equipment.
Signage for Social Distancing: Consider posting signs to remind workers about the importance of hand-washing and the proper etiquette for coughing and sneezing, along with respecting each other's personal space.
Introduction to Mindfulness: There will be additional stress and uncertainties as you transition your business to this new reality. Big Toe in the Water offers (both in-person and virtual) Mindfulness programs to help reduce stress and increase your employees' ability to focus during these times of uncertainty. 
Download this pdf on what the CDC recommends for getting your workplace ready for the COVID-19 workplace, or click here to visit their website.