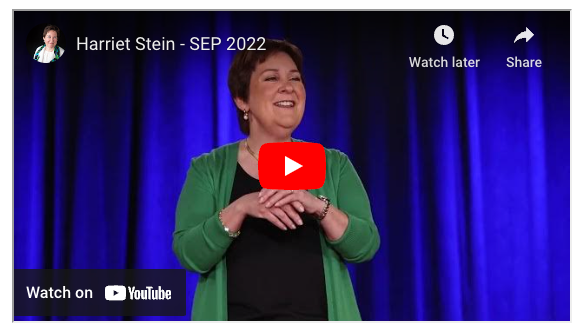 HOW TO LEAD WITH AWARENESS
Discover how to make mindfulness work for you
Create a mindset shift away from reacting to responding
Develop the life-changing skills necessary to decrease stress and enhance performance
Gain an understanding of how to support positive people management practices
Harness the power of scientific research and its impact on our physical and mental health
Learn how to create the space to think, to reconnect and enjoy (yes, enjoy!) your personal time
Class and program details:
From one hour up to multi-days in length.
Programs are customized for the needs of each client.
Programs are given both privately and publicly.
Each program is an open and honest conversation. Participants talk, laugh, relax, and breathe, and in the process, they learn how to live in the moment.
A program can be conducted in an office, a conference room, or any location conducive for learning.
---
Testimonial:
"We recently had Harriet join our company as a Retreat Speaker on mindfulness. We had noticed our staff stressing in our work of helping local Families with cancer. Harriet engaged our folks, and it was wonderful to see them laughing together as they learned easy ways, they could practice self-care. Harriet brought energy and value to our Team and our day!" 
— Paul Isenberg, Bringing Hope Home, CEO —