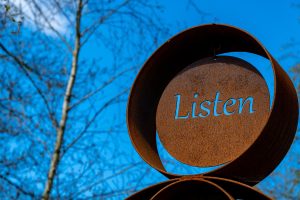 I had the pleasure of experiencing Harriet's Mindfulness program when she taught an introductory session for Colorcon in 2018. In 2019, Harriet conducted a more in-depth program for the global leadership team which resulted in Harriet's developing a global Train-the-Trainer program to impact our business and support the wellbeing of our workforce. Whether engaging Harriet to provide training or leveraging and licensing her train-the-trainer program, the strategies are easy to understand and apply to both work and personal life. 
— Martti Hedman, Former CEO of Colorcon Inc., Current CEO DFE Pharma
---
Harriet was the Kickoff Keynote speaker at our PA Tourism Summit on Oct 24, 2022 on The Power of Leading with Awareness. Our attendees are still talking about her! The message she provided was loud and clear – stay in the moment as much as you can. Harriet's stories are funny and meaningful. Everyone was laughing! And then she was somehow able to get everyone to close their eyes, breathe, center and the entire room relaxed. I highly recommend Harriet!
— Heidi Howard, Director of Events & Engagement at PA Restaurant & Lodging
___________________________________________________________________________________________________
Harriet was the keynote speaker at the September dinner meeting @ Greater Valley Forge Society of Human Resources. She taught the group in a very short period of time how to be present and use mindfulness to eliminate stress. Since the invention of the iPhone I have never seen 60 people so engaged. Not one person texting or swiping. That is how great of a teacher Harriet is. If your company wants to help its managers avoid burnout hire Harriet to teach them mindfulness.
— Suzanne Gleason, Senior Vice President Professional Services Division
___________________________________________________________________________________________________
Harriet led mindfulness sessions at our MAGI conferences. At our last event, she rated in the top 2% of speakers.
— Norman Goldfarb, Chairman of MAGI 
---

Harriet spoke to a sold-out room of business executives on the topic of mindfulness. While mindfulness continues to garner more awareness, many in the audience didn't know quite what to expect, but they left with a totally enlightened perspective. Harriet commanded the room in an engaging, interactive and informative discussion of the topic and its many benefits.
As business leaders, while the health benefits of mindfulness are certainly significant, Harriet also articulated the ROI of mindfulness – how it impacts productivity and profitability. I highly recommend Harriet as a speaker for any organization. Once you've seen her in action, you'll want her to work with your team!
— Dave Bookbinder, Valuation Expert
---
Since meeting Harriet Stein a few years ago, she's become my "go-to" for all things mindfulness. I'm delighted to see her getting the attention and recognition she deserves. 
I have long-standing mindfulness, meditation, and yoga practices. In fact, I'm a yoga teacher myself and have studied with at least two dozen mindfulness experts. I've also been a senior government official, corporate executive, and company founder, so know the demands of those workplaces. The pace, the stresses, the complexity, and the accountability have caused too many people to burnout…even before the pandemic. Any workshop leader, trainer, or coach needs to be aware of those dynamics. Harriet does. In fact, as a former company executive herself, she is uniquely qualified to help "buttoned-up," businesspeople understand the value and the practices of mindfulness. She is, without a doubt, the best-suited expert for corporate audiences. Oh, and she's funny and approaches mindfulness in a light-hearted way, making her workshops a refreshing departure from the others we offer our employees.
— Glenna Crooks, PhD, Presidential Appointee, Global VP, Merck, Global Strategy Company Founder, and CEO
---
Too often in business, we gloss over the importance of our mental well-being. Although we understand people are the key to success, we do little to nothing to support our teams. And if you're like I was – it's hard to tell the good practitioners from the bad.
Harriet has a unique ability to teach mindfulness that makes a difference in all aspects of the lives of your people. I use her techniques daily and in turn it's made me more productive, a better communicator and most importantly – living in the moment. I'd HIGHLY recommend having Harriet come in to your team, company or organization to teach you how to be a better version of yourself.
— Bill Morrow, Managing Partner of Empirical Consulting Solution
---
I have attended many of Harriet's Mindfulness Sessions while she conducted weekly sessions at Johnson & Johnson. I looked forward to these sessions each week. Harriet is an inspiring individual and her Mindfulness sessions were just what I needed while working and taking care of a sick parent for 4 years. I used to look forward to those sessions to get a break and be able to breathe. I recommend one of Harriet's mindfulness sessions whether you are experienced in meditation/mindfulness or new to the practice.
— Manager, Johnson & Johnson
---
After seeing Harriet speak so effectively at a conference for human resources professionals, we invited her to be the keynote speaker at our annual Princeton Public Library Staff Development Day (December 8, 2022). Our hope was that Harriet would provide a positive and memorable experience while teaching practical skills for mindfulness that we could apply in our work and personal lives. With this being the first time in three years that our staff members were gathering together in-person, expectations were extremely high.
As anticipated, Harriet, by far, exceeded all of our expectations with her warm and welcoming presence, as well as by her ability to discuss complex mindfulness concepts in a way that was approachable and that could be easily applied. After the presentation, many staff members shared with me how much they appreciated Harriet's presentation and about the joy they felt as they were learning from her. We were delighted by Harriet and couldn't have asked for a better speaker for the day! I would highly recommend Harriet for any speaking engagement, and I hope to have her back to PPL in the future, as well.
— Erica Bess, Assistant Director, Princeton Public Library
___________________________________________________________________________________________________
Great virtual presentation today from Harriet Stein on Mindfulness. All who attended enjoyed- great break to listen, unwind, destress a bit and learn something new on how to be present. Thanks Harriet!
— Robyn Henry, Law Firm Business Management, Operations, Finance, Human Resources, Expense Management
---
Harriet provided our organization with a wonderful Mindfulness series that was incredibly helpful and engaging, particularly during the stressful times during the beginning of the pandemic. Harriet is thoughtful, fun, and a true expert in her field. Our staff benefited greatly from this offering and she left a lasting impression at our organization. One-hour sessions may seem like a small amount of time, but her series, which provided practice, review, and conversation, was enough to reinforce the principles she was sharing, without feeling overwhelming for our staff during a stressful time. I highly recommend Harriet and her programs–she offers a perspective and tools that everyone can use!
— April Kimble, Director Employee Development and Engagement at The Board of Pensions of the Presbyterian Church (U.S.A.)
---
Our local SHRM Chapter, HRA of Southern New Jersey, recently had Harriet present to our members. Despite having to move our presentation to a virtual environment, Harriet was able to deliver an engaging, thoughtful and over all fun experience for our members in just one hour. We would love to have Harriet back and would highly recommend her as a speaker for any group!
— Chrissy Magnotta, Director of Client Engagement at Katz/Pierz
---
I had the pleasure of having Harriet lead a 'virtual mindfulness' session with our team. I believe that anyone who wants to improve their team's health, happiness, and cohesiveness would be smart to call Harriet. Her 'come as you are' approach has a calming affect on others, and her delivery is flawless. all her, especially in times of stress!
— Rajat Kapur, Managing Director at &Marketing
---
I had the good fortune to listen to a webinar this past week by Harriet. We also experienced a mindfulness exercise. Simply it was wonderful – calming, reassuring and so relaxing! Harriet is very skilled, emotionally sensitive and professional. This was the perfect session for today's strange times. Thank you!
— Beverley Doody, ACC, CPC, MP-ELI
Certified Professional Coach, Talent Development Facilitator, HR Consultant
---
Harriet's passion for mindfulness is infectious. She is acutely aware of how the practice of mindfulness strengthens each of us in our professional and personal lives. Whether teaching in-person or virtually, she makes an immediate connection to participants, and speaks to them exactly where they are. I highly recommend her as a resource for any company looking to increase the mental and emotional capabilities of their entire team.
— Michael Sherlock
Company Culture Design Strategist, Global Sales Leadership Expert, Podcast Host, Shocker of Potential
---
Harriet introduced mindfulness to the Philanthropy & Alumni Engagement team at Embry-Riddle Aeronautical University in Daytona Beach. Her three hour workshop to the group of 35 was enlightening, focused, humorous and well received! Weeks later, team-mates are referencing her techniques and reminding each other of the benefits of being mindful every day. I strongly recommend Harriet Stein as an educator, presenter, and overall excellent human being!
— Jo Wagenschnur
Division Administrator, Philanthropy & Alumni Engagement at Embry-Riddle Aeronautical University
---
I invited Harriet to present at our local SHRM chapter and ironically the week before was invited to another program where she was also presenting on mindfulness. Both programs were enlightening, engaging and provided a value add for all participants. Everyone should participate in one of Harriet's programs on mindfulness. There are so many personal and professional benefits to practicing mindfulness and I would highly recommend Harriet to any organization, group, or individual seeking to to begin their journey into mindfulness.
— Dawn Lazar-Fredella, SPHR
Manager, Talent Management at EisnerAmper
---
I have known Harriet for a year and, during that time, heard much about her work from others who know her well and/or have attended her workshops, and in whom I have confidence. This week I got the treat of a lifetime – being a participant in one of Harriet's workshops on mindfulness. I invited her to be the speaker/presenter at the November lunch meeting of the Delaware Law Firm Marketing Group. I am a changed person and, I would bet, each attendee would say the same. What a transformation! All while learning, laughing at Harriet's considerable wit and being inspired by her perspective and her energy. I want to go back and do it again.
— Barbara Kaplan, Guiding Lawyers, Law Firms and Others in Professional Services in Growing and Scaling Their Practices
---
Everyone can use a little "mindfulness". Harriet Stein has a way to teach her audience how to declutter their minds and be more aware of their surroundings. We learned how to accept ourselves with compassion.
— Deb Kliman, PHR, SHRM-CP
Energetic Human Resources Leader
---
I requested Harriet facilitate a Dine Around event for a group of executives. I needed her to provide a brief 1-1/2 hour mindfulness initiation, education and exercise during an intimate dinner. She executed flawlessly and professionally with humor and grace. I received many positive comments and from one who practices mindfulness I was additionally enlightened. An evening with Harriet made us realize that her facilitation can be just as effective as a short duration as a full training. Thank you Harriet for contributing to a delightful evening.
— Maria Bomersbach, LSSMBB
Chair, Beacon Women's Network
---
Harriet made it easy to grasp the concept of mindfulness. She teaches in a manner that is simple to practice on a regular basis. Mindfulness can sound foreign, but Harriet makes it quickly become familiar. Mindfulness with Harriet is a breath of fresh air and a clearing of the mind. Each time I practiced with Harriet I felt more mental clarity and a sense of calm.
— Wellness Program Coordinator
---