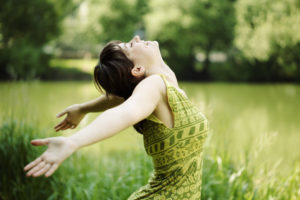 Mindfulness helps individuals lead healthier, less stressful, and less painful lives.
Mindfulness is used for health reasons across the United States as well as around the world. There are simple practices one can incorporate into a daily routine that not only improve health and happiness, but also relieve chronic pain and the suffering and illness related to stress. Mindfulness also is shown to reduce anxiety, depression, and insomnia.
The decrease in pain that Mindfulness participants experience can be startling. Both doctors and hospital pain clinics prescribe Mindfulness practices so that patients can better cope with and manage their ailments that range from side effects of chemotherapy to heart disease, from diabetes to arthritis. Mindfulness is also shown to be effective in the relief of back problems, migraines*, chronic fatigue, multiple sclerosis, and myriad other diseases and ailments.
*A study published in the Journal of Neuroscience demonstrated that Mindfulness it is more effective than morphine as a pain reliever.