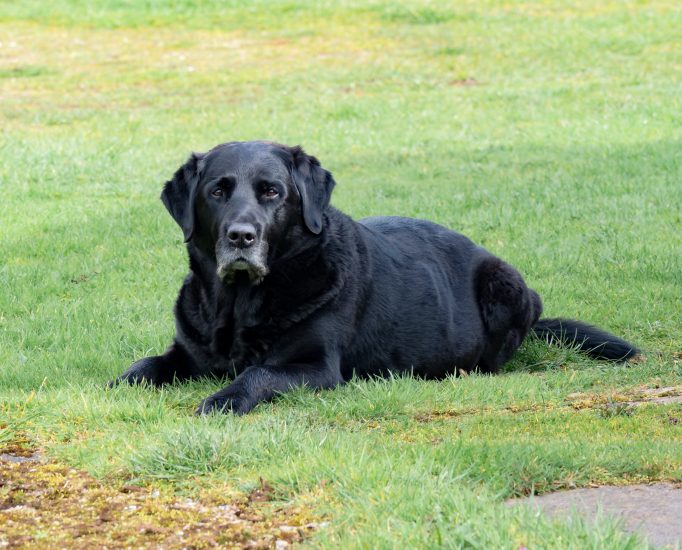 OUCH. Honestly, I was shocked.
I recently heard someone raise the question, "How do you handle underperforming employees?"
Doesn't this person know we're in a mental health global pandemic? These are unprecedented times!
As a nurse who has worked in healthcare in one way or another for over 30 years, I see it. And teaching mindfulness for over 15 years to people like police detectives, the military, pharmaceutical researchers, attorneys, manufacturing leaders, and more (many of whom are also exhausted caregivers), I see it.
People are "underperforming" because they are mentally exhausted!
Dr. Laurie Santos is a cognitive scientist who teaches at Yale. Her course – called "Psychology and the Good Life" – is the most popular class in the history of the Ivy League institution! But even scientists who study well-being need to practice what they preach. Dr. Santos recently announced that she will be taking a leave of absence, because she recognizes the need to take a break to avoid burnout.
She told the New York Times, "It's not like one morning you wake up, and you're burnt. You're noticing more emotional exhaustion. You're noticing what researchers call depersonalization. You get annoyed with people more quickly. You immediately assume someone's intentions are bad. You start feeling ineffective."
In 2019, the World Health Organization included burnout in the International Classification of Diseases as an occupational phenomenon.
"According to the Institute for Corporate Productivity…67% of employers cite burnout as the top factor driving talent loss in 2021," notes the Boston College Center for Work & Family (BCCWF) 2022 Trends report.
This is serious.
Now for the Good News!
Fortunately, there are talented researchers that have been looking closely at this challenge and providing solutions that you can immediately put into place. The BCCWF's briefing, Mental Health in the Post-Pandemic Workplace: A Culture Shift towards Transparency & Empathy, should be read by every leader wanting to know how to support – not "handle" – employees during this challenging time.
Not surprisingly, Mindfulness is noted in the briefing as one of the tools that offer support.
It Was Never About Being Happy
Some people think Mindfulness is about being happy. I am here to tell you Mindfulness is not about trying to be anything!
It is about noticing – with Non-Judgment – the endless stream of thoughts swirling around in our very busy minds. Maybe it's past regrets we cannot change, or planning (or is that worrying?) about things that may or may not happen in the future.
Mindfulness is about being authentic and feeling whatever, you are feeling in that moment. Tired, hungry, frustrated, excited. And yes, sometimes happy.  
You CAN Teach an Old Dog New Tricks
One of the attitudes we cultivate with a Mindfulness practice is Patience. An old dog does not have the energy of a new puppy, which is why they are frequently easier to train. If an old dog can learn, so can you!
Please, learn to be patient and to support the needs of your employees. This mental health pandemic is not going to go away anytime soon.
You cannot go around this current situation; you and your employees have to go through it, together.
If— 
If you can keep your head when all about you   
    Are losing theirs and blaming it on you,   
If you can trust yourself when all men doubt you,
    But make allowance for their doubting too;   
If you can wait and not be tired by waiting,
    Or being lied about, don't deal in lies,
Or being hated, don't give way to hating,
    And yet don't look too good, nor talk too wise:
If you can dream—and not make dreams your master;   
    If you can think—and not make thoughts your aim;   
If you can meet with Triumph and Disaster
    And treat those two impostors just the same;   
If you can bear to hear the truth you've spoken
    Twisted by knaves to make a trap for fools,
Or watch the things you gave your life to, broken,
    And stoop and build 'em up with worn-out tools:
If you can make one heap of all your winnings
    And risk it on one turn of pitch-and-toss,
And lose, and start again at your beginnings
    And never breathe a word about your loss;
If you can force your heart and nerve and sinew
    To serve your turn long after they are gone,   
And so hold on when there is nothing in you
    Except the Will which says to them: 'Hold on!'
If you can talk with crowds and keep your virtue,   
    Or walk with Kings—nor lose the common touch,
If neither foes nor loving friends can hurt you,
    If all men count with you, but none too much;
If you can fill the unforgiving minute
    With sixty seconds' worth of distance run,   
Yours is the Earth and everything that's in it,   
    And—which is more—you'll be a Man, my son!
BY RUDYARD KIPLING
Source: A Choice of Kipling's Verse (1943)
Photo credit: Unsplash, Brett Jordan