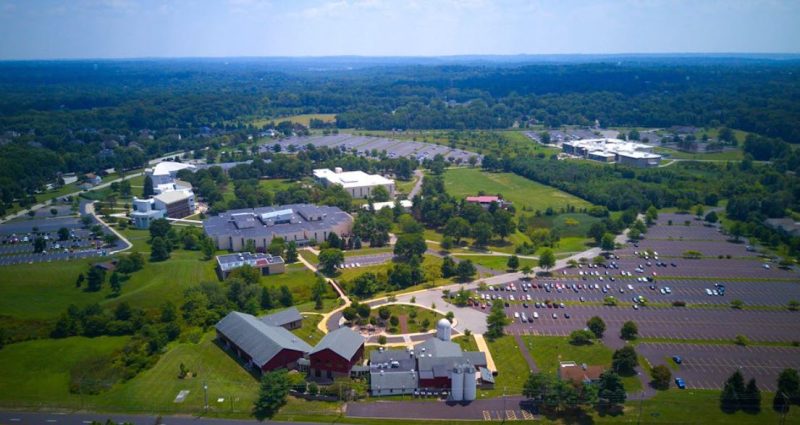 Maybe you were looking forward to spending some quality time with a friend, and a problem at work interrupted your time.
Maybe you've planned your wedding for years to be outside, and then it rains.
As a speaker, I spent the last five months looking forward to a presentation I was going to be giving in-person for Administrator's Day at Montgomery County Community College. The attendees would be all their executive and senior leadership, supervisors, and employees in Academic Affairs, Student Affairs, and the business units (HR, IT, Finance, etc.) from across both their campuses.
Two days before the event I was notified that due to rising Covid numbers the event was now transitioning to be virtual.
As you know, there is a big difference between seeing a concert in-person and watching it on TV.
I was very disappointed.
I work hard at practicing what I teach. Letting Go is one of those attitudes we cultivate with a Mindfulness practice. Ironically, it's also the attitude I open my speech with.
I don't have a home studio, but I decided to do my best to tweak my office a bit because this group deserved it. Working virtual for so long then being back in-person then virtual then in-person. You know the drill and the emotions that go right along with it.
My husband helped me mark the carpet so that I could present standing up and not be out of frame. I brought in additional lighting, and got wild and crazy and downloaded a new virtual background.
I was told I'd have between 30 to 35 people attending. Though now because it had shifted to virtual, there was the opportunity for more people to be able to attend.
Let me explain.
I don't get paid by the number of people who attend.
This is meaningful for me because it's why I left my job at J&J five years ago to teach full time. I'm trying to reach as many people as possible with this life changing practice before I die.
I shared that with a friend once and he replied, "Harriet, who did you know that died young?"
Wow, Charlie had nailed it.
My Mother died of stress due to a very toxic work environment when she was 58 years old.
Frequently when I teach, I wear something of hers, a bracelet, a necklace.
I was very grateful that 57 people signed on yesterday for my presentation.
That was almost double the amount of people I would have had in-person!
And here's a little secret I'll share with you. Professional speakers watch the number of attendees the entire program. We look at how many start with us and how many finish with us. We notice when you leave.
I was grateful that 95% of the people were still present for the end of my program.
For all those people that kept their cameras on yesterday, so I didn't have to stare at myself, thank you!! I appreciated being able to see you paying attention and when you smiled and laughed.
Thank you, Adriene Hobdy, for inviting me to speak at your event, and Cheryl Williams for helping to coordinate the day to ensure all would go smoothly.
Life rarely goes as planned, though sometimes it can be even better than you expected!